Washington Nanofabrication Facility
News
---
April 22, 2022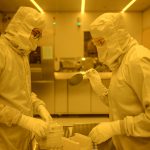 The Institute for Nano-engineered Systems (NanoES) announced the award of four seed grants in support of the use of nanotechnology tools to develop new, innovative technologies and devices. Awardees will receive up to $10,000 to carry out work in the UW's Washington Nanofabrication Facility (WNF) and the Molecular Analysis Facility (MAF), key nanotechnology facilities in the Northwest Nanotechnology Infrastructure, which is one of 16 sites in the NSF's National Nanotechnology Coordinated Infrastructure (NNCI) program.
---
January 6, 2022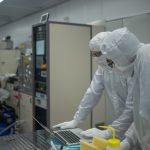 To support the use of nanotechnology tools to develop innovative, new technologies, the Northwest Nanotechnology Infrastructure (NNI) is offering seed grants to new, first-time users for work to be conducted in our fabrication or characterization facilities. These grants are designed to help users build and characterize prototypes, obtain preliminary results and conduct proof of concept…
---
November 30, 2021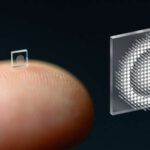 Researchers at the UW and Princeton University have developed an ultracompact camera the size of a coarse grain of salt. The system relies on metasurfaces fabricated at Washington Nanofabrication Facility to produce crisp, full-color images on par with a conventional camera lens 500,000 times larger in volume, the researchers reported in Nature Communications.
---
October 19, 2021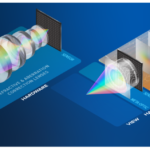 WNF user Tunoptix, co-founded by UW Electrical & Computer Engineering Professors Arka Majumdar and Karl F. Böhringer, received a $1,500,000 Small Business Technology Transfer (STTR) Phase II award from the Defense Advanced Research Projects Agency (DARPA) and a Small Business Innovation Research (SBIR) Phase I award from NASA to advance their meta-optics imaging systems.
---
July 28, 2021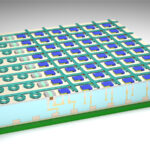 UW ECE faculty members Sajjad Moazeni and Mo Li are leading a multi-institutional research team, which has received a four-year grant from the National Science Foundation to develop a new type of computer chip that uses laser light for AI and machine learning computation. The research team is working toward combining its phase-change material with microelectronics circuitry at the Washington Nanofabrication Facility.
---
April 30, 2021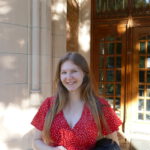 Ana Constantin joins Facebook after three years of undergraduate and professional experience at the Washington Nanofabrication Facility April 30, 2021 As a sophomore majoring in biochemistry at the University of Washington, Ana Constantin was searching for opportunities to apply her knowledge and gain real-world experience to prepare her for the job market. Through the UW…
---
March 31, 2021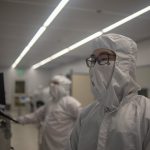 We have an exciting opportunity for undergrads looking to gain experience working in a cleanroom! Our undergrad research assistants ensure WNF operations run smoothly by tracking and stocking inventory of chemicals and supplies, auditing and upkeep of cleanroom specifications and standards, and carrying out data entry and record keeping. In addition to on-the-job training from our research engineers, research assistants also have opportunities to network with professionals in advanced electronics, nanotechnology, semiconductor, and fabrication related job markets.
---
February 17, 2021
The WNF Lithography Engineer will be responsible for routine and directed research support, baseline process monitoring, equipment checks, basic maintenance, and user training and assistance in support of WNF's electron beam lithography process line and, secondarily, its photolithography lines, enabling high resolution research processes for WNF's interdisciplinary and widely varied users, both local and on…
---
January 26, 2021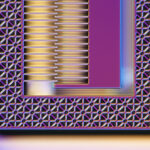 In a paper published in Nature Microsystems & Nanoengineering, a UW Electrical and Computer Engineering research team, led by professor Karl Böhringer, director of the Institute for Nano-Engineered Systems, and associate professor Arka Majumdar, describes a new type of micro-optical device fabricated in the WNF.
---
January 11, 2021
The Fabrication/Equipment Service Engineer will be responsible for equipment troubleshooting, facilities infrastructure monitoring and support, baseline process monitoring, tool ownership, and executing contract manufacturing efforts. RESPONSIBILITIES: • Assume primary responsibility, in partnership with management, for monitoring and coordinating infrastructure and facilities level maintenance and repair needs across nanofabrication facility, including plumbing, electrical, gas lines, HVAC,…
---
Next page