Washington Nanofabrication Facility
Nano Day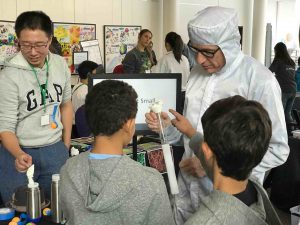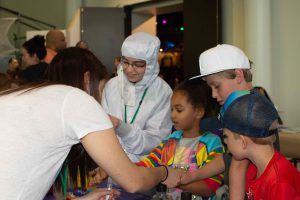 Since 2017, WNF has partnered with the Pacific Science Center to host Seattle's annual Nano Day celebration. WNF staff as well as many UW faculty members and students participate in this event every year and engage thousands of guests through hands-on nanotech demos.
What is National Nanotechnology Day?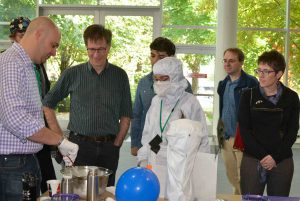 National Nanotechnology Day (October 9th or 10/9) is an annual event featuring a series of community-led events and activities on or around October 9th to help raise awareness of nanotechnology, how it is currently used in products that enrich our daily lives, and the challenges and opportunities it holds for the future. The date, 10/9, pays homage to the nanometer scale, 10-9 meters.
For more information visit: https://www.nano.gov/nationalnanotechnologyday 
Events